It doesn't look like the need for face masks is going to go away anytime soon. So, I've been on the hunt for some well-made fabric face masks that you can use over and over again. These ones are all machine washable, and should be washed after every use. (I plan on getting a few masks, so a fresh one is always available when it's needed.) We've also purchased the pack of 6 reusable black masks in our list below. We've found these masks at Well.ca and Amazon.ca.
Please note: You'll notice a large price difference. That's all down to where the masks are made. If you purchase Canadian made face masks, the price goes up. (The pack of black face masks is, for instance, made in China.)
Pineapple Print reusable face mask by Puffin Gear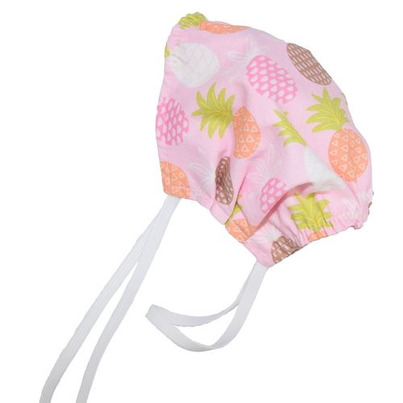 Puffin Gear Reusable Cloth Face Mask Pineapple – Adult L/XL
* Made in Canada
* 2 layers of 100% cotton
* Contoured design means it's comfortable to wear and even talk while wearing
* Machine washable
* Available in lots of popular fabrics such as: wild animal fabric, butterflies, neutral tones, and many more!
Current price $14.97 each @ Well.ca
Well.ca has FREE shipping when you purchase at least $49.

6 Pack Black Reusable Face Masks
6Pcs Bandana Face Mouth Cover Face Buff Headwear Dust Anti-Pollution Anti-smog, Riding Dustproof Carbon Filters, Dustproof Mouth

This is the exact set that we recently purchase on Amazon, and we'll be sure to come back and update on how we like this set of masks. The bargain was a good one – only $16.88 with Free Shipping. So, the deal is a good one. But, we'll wait to see the quality of masks when we actually receive them.
* Bandana type face mask provides full coverage for face.
* Carbon filters are included.
Dana Clear Face Shield – Protect against Coronavirus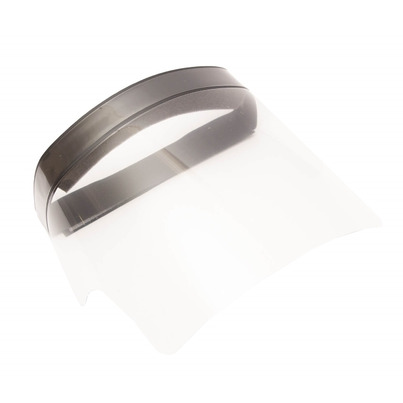 Dana Clear Face Shields

For an extra layer of protection, these clear face shields can be used on their own or in addition to a fabric or disposable face mask. Provides even more protection to prevent the spread of the virus.
$11.99 each and CURRENTLY IN STOCK @ Well.ca
Well.ca's Shipping is FREE when you purchase at least $49.
Make sure to fully wash and sanitize the face shield between uses.

Masks are just part of our new reality, so I'll keep updating with new masks as I find them. Stay safe everyone! If we can help one another stay a bit healthier, it's well worth it. And if you know of other handmade mask options here in Canada, please share them with us in the comments section!