I've always had a love of all things bees. I love watching big fat bumblebees drinking in the nectar of awaiting flowers, and how they seem loopy with happiness after they've had a good feed. I love watching beekeepers taking care of the hives, carefully producing delicious local honey. And, I've even been known to stop and pet a docile and chubby little bumblebee while they're nestled in a flower. They're just so precious. (I'm not sure my husband agrees – he tends to run away from them! haha)
Today I've curated 5 beautiful gift ideas for the beekeepers, bee lovers, or honey lovers in your life. Or, maybe you're the one who loves our beautiful, and wonderfully helpful bees. In which case, enjoy perusing the different products that may touch your bee-loving heart.
1. Burt's Bees Hand Cream – Orange blossom and Pistachio
Burt's Bees Hand Cream Orange Blossom & Pistachio

Made extra luscious for dry hands with the addition of Shea butter, this little tube of rich hand cream is perfect to keep in your purse or gym bag. $6.99 @ Well.ca
2. White ceramic honey pot with honey spoon by Maxwell Williams
Honey Pot with Lid & Spoon by Maxwell Williams

A nice, clean and simple honey pot design in white porcelain. Comes with a lid, and a little honey spoon to dip into the honey. Keeps your table clean when you want to serve honey! $11.95 @ Linen Chest
3. Bee Kind Mug with Bees and Inspirational saying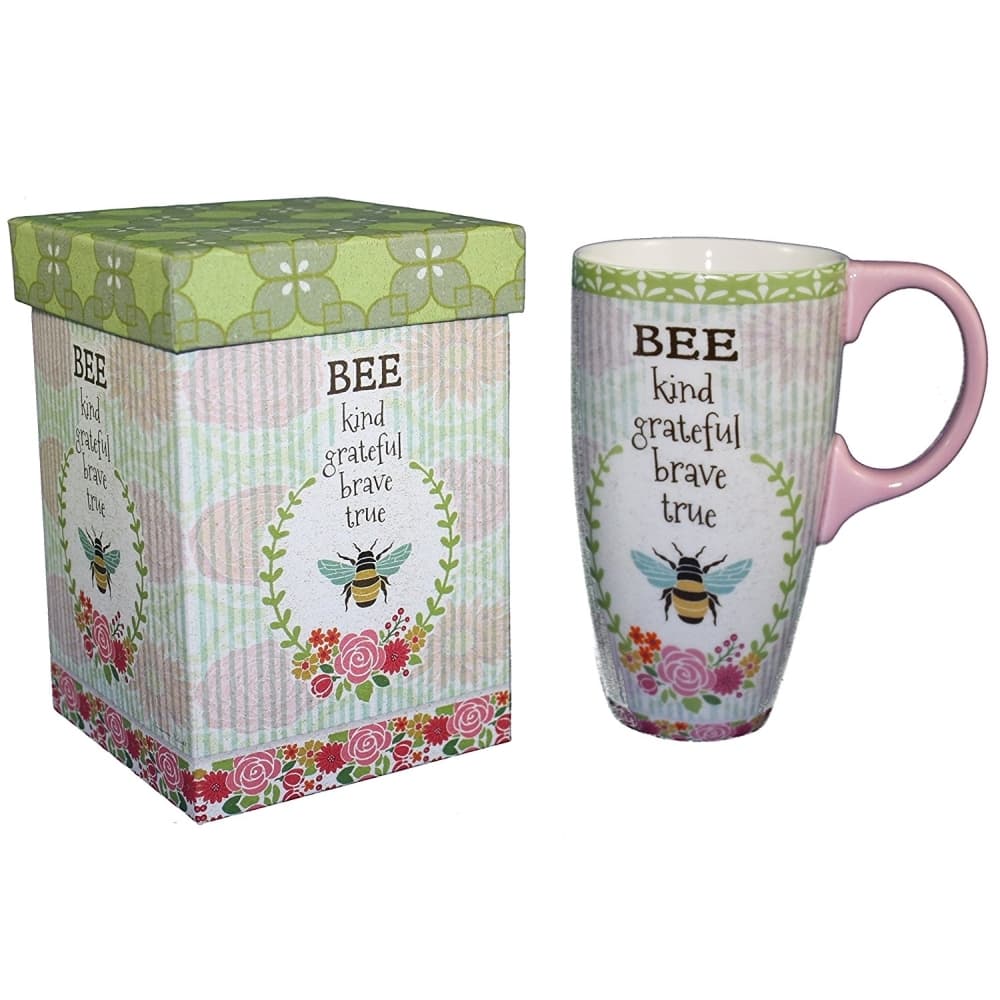 Bee Kind Latte Mug

A sweet little gift idea that's currently on 40% off! This mug has a bee front and center, and then the saying: Bee Kind, grateful, brave, true. Sweet. $11.99 at Calendars.com
4. Talisman Designs Bee engraved cheese board/cutting board in beechwood
Talisman Designs Beechwood Cheese Board, Laser Etched with Honey Bee Art, 7″ Wide

This adorable little solid beechwood board is perfect for serving cheese, or slicing up limes and lemons. *Please note – it is a small board.* Most importantly, it has an adorable bee motif that makes it very charming. $23.26 on Amazon.ca
5. Kikkerland Little Bee House for Solitary Bees – great for out in the garden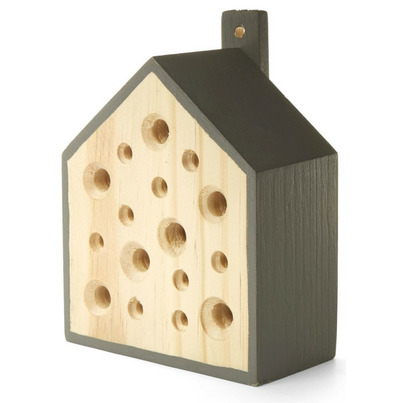 Kikkerland Little Bee House

Solitary bees are bees that – as their name suggests – are introverts! These bees are on their own, and are extremely docile. But, they need a little home of their own, which is exactly what this little pine bee house is intended to do. Apparently, solitary bees are three times more effective at pollinating, so by drawing them to your garden, all your garden flowers may thank you. $14.99 @ Well.ca
Bee Lovers Gifts – Conclusion
It's been a beautiful wander around beeland today, a journey I quite enjoyed. If I find other lovely bee related gifts and goodies, i'll definitely come back and update this post with my new finds. I'll buzz along now…happily finding some other bargains and deals for you guys
This post contains affiliate links, meaning we could earn a small commission on sales at no extra cost to you. Thank you..