Ooh, baby! They are little, and adorable…and boy do they need a lot of stuff! New parents may feel overwhelmed by the list of necessities their little ones require, and that's where the rest of us come in….by selecting a helpful baby shower gift. Yes, it's time for another one of our baby shower gift lists!
Right now, baby showers feel entirely different, as we're all staying home and staying safe from the pandemic. But, these online shopping options allow you to purchase a baby gift and send it directly to the proud new parents. So, it may be a baby shower over Zoom, but it's still a baby shower! And if you send the gifts ahead of time, the parents can still ooh and aah over their new baby gifts, and show them off to you via Zoom. It's a different format to be certain, but it's still a memory to cherish.
Okay, now on to the adorable baby shower gifts!
Baby Works Feeding Pillow with Bamboo Pillowcase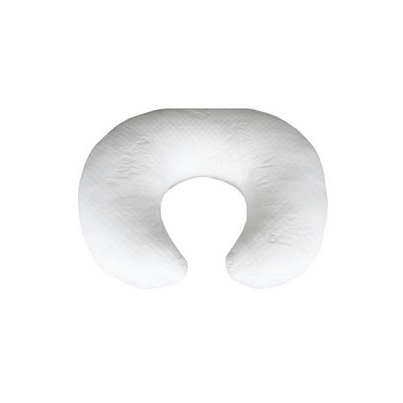 Baby Works Feeding Pillow with Bamboo Pillowcase
Makes breastfeeding OR bottle feeding a more comfortable endeavour for both Mama AND baby! Made of memory foam, it keeps baby at a comfortable position while feeding, unlike many feeding pillow which go flat very quickly. $39.99
Baby K'Tan Cotton Baby Carrier *Wrap/Sling*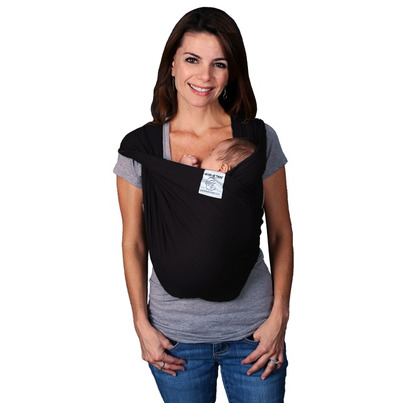 Baby K'Tan Solid Cotton Original Baby Carrier Black – Size 6-8

This baby carrier is made of high-quality one-way stretch cotton material, allowing you and your baby the most comfort as you tote your little one around. And for Mom it's as easy to put on as a t-shirt! Ergonomic positioning of baby means less stress on your back! $74.99
WaterWipes Baby wipes – Value pack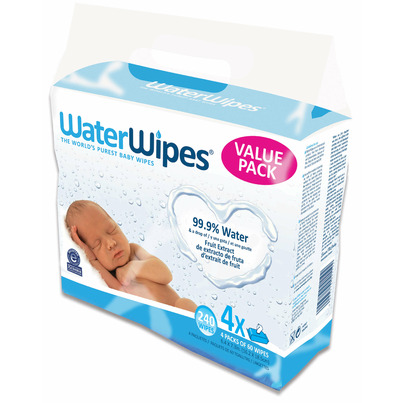 WaterWipes Baby Wipes Value Pack

These wipes are about the purest baby wipes you can buy! Made of only purified water, and a small percentage of grapefruit seed extract, these wipes are super gentle on even a newborn baby's skin. Package of 4 x 60 wipes=240 total wipes in this pack. *Hypoallergenic* $19.99
Skip Hop Luxury Diaper Bag Backpack – Quilted Look (Vegan Leather)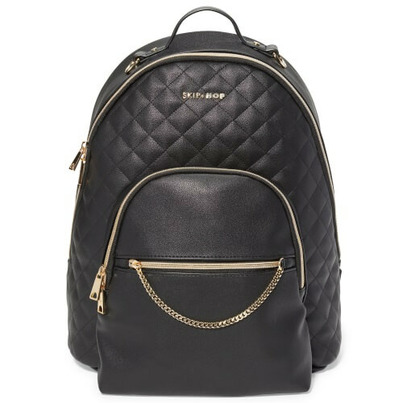 Skip Hop Linx Quilted Diaper Backpack Black

Wow, if you're looking for a diaper bag as a gift for a very fashionable new Mama, this might be the one! This gorgeous quilted (vegan) leather bag is super stylish, and super functional.
* Easy access wide opening with plenty of pockets
* Insulated front compartment for keeping bottles cold
* Adjustable backpack straps
* Goldtone hardware
* Easily wipes clean
Was $136.99 Now $101.00

Babyganics Bath and Skincare Essentials Kit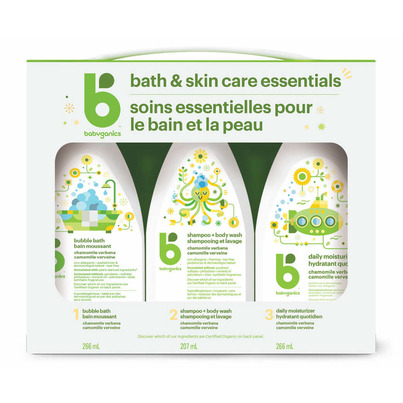 babyganics Bath & Skin Care Essentials Kit Chamomile Verbena

Babyganics makes gorgeous organic baby stuff, without any: parabens, sulfates or petrolatum, artificial colours or scents. Lovely! This little set includes: Shampoo and Body Wash; Baby Moisturizer; and Baby Bubble Bath. All in a gorgeous natural chamomile verbena scent. $19.99
Ahhh…there is nothing sweeter than a new little baby! And even in this unprecedented time of needing to stay home and stay safe, a baby shower can be a beautiful thing. Any of the baby shower gifts we chose today can be directly shipped to the new parents. We hope you had as much fun browsing through some truly beautiful and useful baby gifts as we did. 🙂