It's funny where you can find inspiration for a blog post! As I was sipping on a can of Save On Food's own brand grapefruit sparkling water today – boom! The sweet combined colours of lemon and pink just looked so perfect together. These colours truly epitomize what spring is! A splash of these very pretty pastel colours are just what your kitchen might need to drag it out of the wintertime doldrums.
So…here's a little colourful inspiration for some new goodies for your kitchen. Whether you love the colours of pink and yellow together or on their own, they are lovely accents to brighten and cheer.
Pink Butterfly Table Napkins
will cheer up any meal! Isn't there just something about butterflies that fills your heart with happiness? $5.99

Lemon Theme Table Runner
is bright and cheerful, with its unapologetic lemon theme. This lemon table runner is waterproof, and can be used indoors or out. $10.56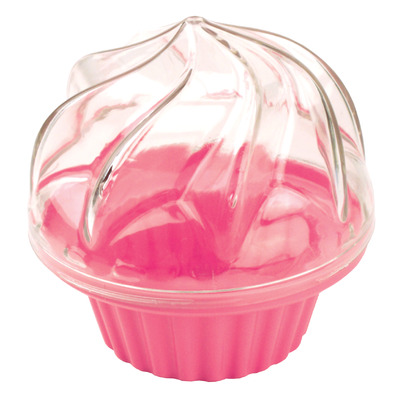 Cupcake To Go container
in a cheerful shade of pink is the perfect way to tote a cupcake with you wherever you're going! Or, if you want to drop off a gourmet cupcake to a friend, this is the ideal way to do it. (PS. A cupcake for a friend is ALWAYS a fine idea!) $6.29

Now Designs Jumbo Pure Kitchen Towel, Lemon, Set of 3
Now Design teatowels are some of my absolute favourites! They make beautiful cotton kitchen towels that really stand up to constant use. These ones in a fresh white and yellow pattern will add some springtime colour to your kitchen. AND they're well made, absorbent and super useful.$22.00 for a pack of 3

Peony Bouquet by Torre & Tagus
These lovely flowers really look perfect nestled into a white pitcher or a simple vase. An easy way to add a touch of pretty pink colour to your kitchen – and as low maintenance as can be! $24.95

Sotya Best Teakettle Tea Kettle Pot Whistling Stainless Steel Stove top Teapot 2.5 Quart Stovetop Kettle (Yellow, 3L)

Now THIS is a lovely stovetop tea kettle.
* Beautiful large 2.6 L size A true family size teapot *
* Kettle can be filled either via the spout, or by removing the lid *
* Entire body stainless steel construction *
* Lovely vintage tea kettle styling that you'll WANT to keep out on the stove *
$65.99
I'm still drooling over that teapot, to be honest with you. And in that shade of yellow? LOVELY!! Anything at all can be made a bit better with a good, strong cup of tea if you ask me. Enjoy these springtime choices, and have a wonderful sunny Saturday!
We use affiliate links. When you make a purchase through these links, we earn a small commission at no extra cost to you! Thanks.